The future of web development and interactive design
Currently, we are pleased to welcome two web development apprentices and two interactive design apprentices. These young talents embody our commitment to investing in the future. They are not just apprentices; they represent the next generation of professionals who will shape our sector.
We work closely with the Jobtrek Foundation to train the next generation of web development talents and with HEIG-VD by welcoming students for their Bachelor's work.
We firmly believe that our experience and the senior profiles within our agency allow us to create a rich and stimulating learning environment. Training the next generation is not just a responsibility; it's an opportunity for us to inject energy and fresh ideas into our daily work.
Learning by doing
We are convinced that these professions are learned by doing. That's why we involve our apprentices in real projects from the start. Our clients are always informed when apprentices are involved in their projects, and the feedback has been extremely positive. Apprentices also work on side projects, whether for internal solutions or products that we make available to the public.
Of course, learning does not stop at technical skills. We strive to educate our apprentices on best practices, the common sense of working in an agency, and the notion of a service society. These are essential skills that will help them throughout their careers. We have all known highly skilled technicians who fell short in terms of "soft skills." In the agency environment and world, it is crucial that profiles are open to discussion and ready for various and sometimes even quirky challenges.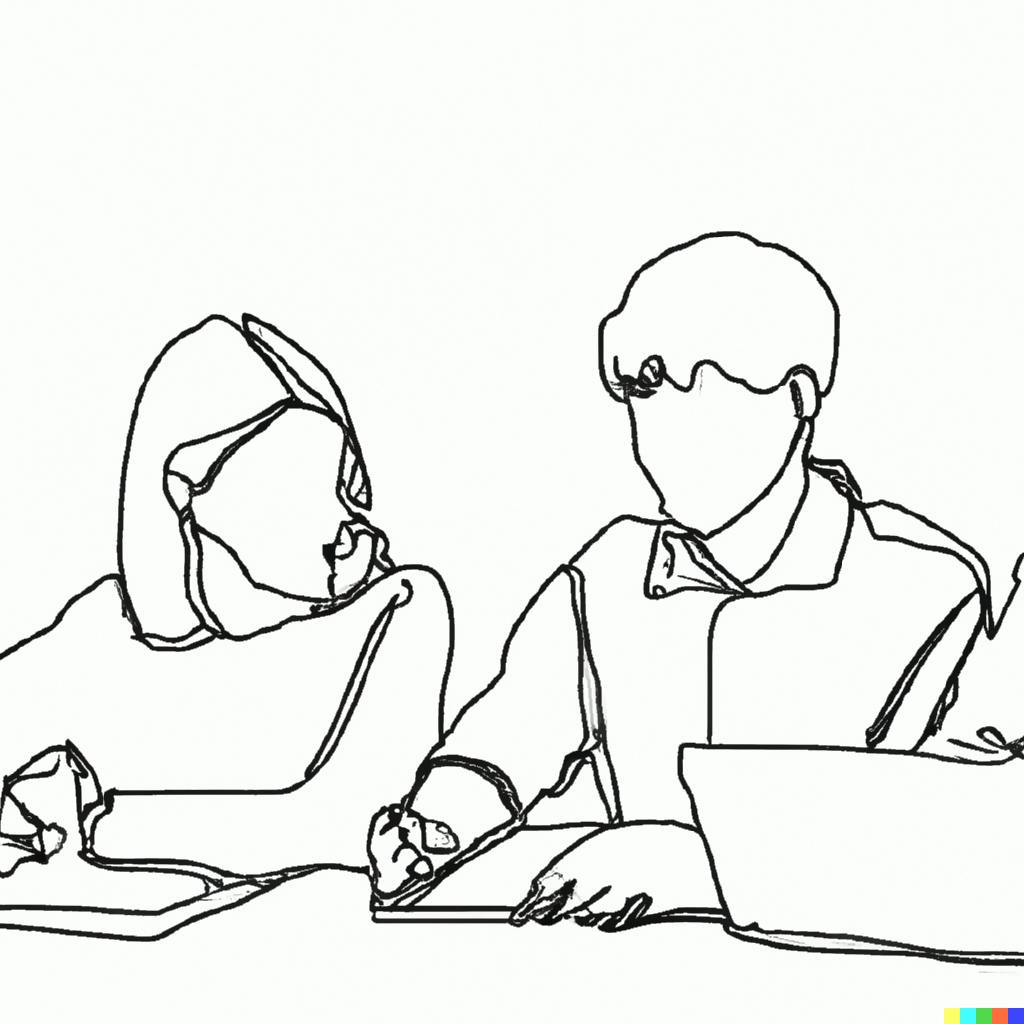 Shaking things up (a bit)
As some in the agency have become, as I like to say in agency presentation meetings, "part of the furniture," it's nice (sometimes, we still watch out for the ego, huh... oh!) to be challenged on certain ideas.
What we particularly appreciate is the fresh perspective that our apprentices bring to our work. They think "out of the box," an invaluable quality in our constantly evolving field. They question the status quo, which is a considerable advantage, especially when you have years of experience.
Indeed, nothing is more satisfying than seeing your young Padawan think, conceptualize, develop, and design smarter, more ergonomic, and more beautiful solutions (just better, really) than what you had in mind.
(I really feel like an old man writing these lines... geez).
A fresh and innovative perspective
At Marvelous, training tomorrow's workforce is not just part of our mission; it's a passion. We are thrilled to see our apprentices grow, learn, and ultimately become the professionals we know they can be. Thanks to strong partnerships, like the one with the Jobtrek Foundation, we are optimistic about the future of our industry and the role our apprentices will play in it.
Tools and Aids
For this article, I used text correctors, DeepL for translation, and Dall-e to generate illustrations.
Would you like to see what our apprentices are made of? Contact us!